Dental Anxiety
We specialize in patients with dental anxiety and are always happy to help you feel at ease about your care!
Feeling less than excited about dental care?
We understand feeling concerned.  Phobias surrounding the dentist and dental treatment are quite common.  An overwhelming percentage of American adults feel anxious on some level about dental care.
Our patients find that we excel at keeping patients comfortable and relaxed.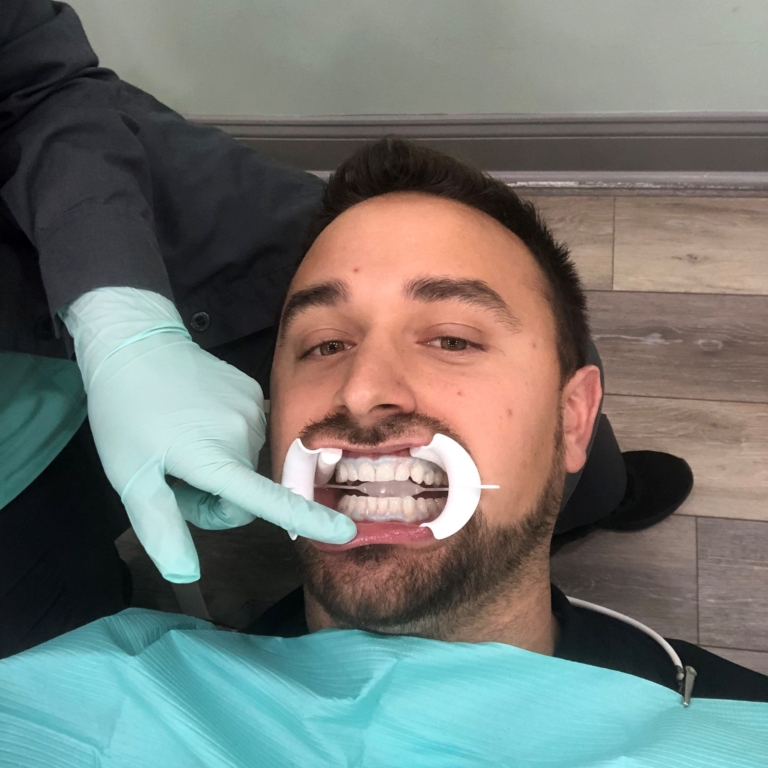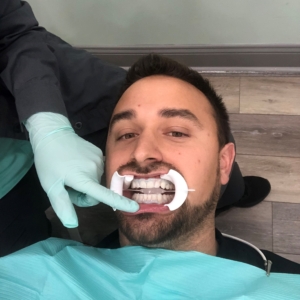 "When we experience procedures ourselves, we best understand the patient's viewpoint, helping us to deliver high-quality care in a gentle, compassionate way. "
-Dr. Stephen A. Huffman
Perfectly Relaxed
Our patients are made comfortable for every procedure.  Dr. Huffman and his team have received special training to relax patients before and during treatments, and care for them painlessly.  We are acutely aware of patient comfort signals and pay attention to how you're feeling throughout your time at Belpre Dental Studio.
We offer a variety of amenities.  Many patients love the distraction of watching TV on wireless headphones while snuggled under a warmed blanket.  For restorative treatments (and some preventative care treatments), patients are first fully numbed.
Additionally, we offer complimentary Nitrous oxide (laughing gas).  Most patients find laughing gas is a great way to relax through a procedure and that the time passes quickly.
Judgment-Free Zone
Belpre Dental Studio is a relaxing, judgment-free environment.  We're a team of kind, compassionate dental professionals.  Our spa-like setting has been specially designed to soothe you.
Prescribed Calm
We offer FREE Nitrous oxide!  Laughing gas is a mild form of conscious sedation dentistry.  While still awake, the gas helps you to feel at ease.  When your treatment is over, the effects of the gas will wear off in just a few minutes, so that you can go about your day as usual.
Very anxious patients may need additional calming medication.  If necessary, we can prescribe anxiolytic medications to take ahead of time.
Ready for a new kind of dental experience?
NOT ALONE
30% avoid visiting the dentist due to anxiety
*Estimated for American Adults